Facility
We use state of the art high-speed embroidery machines. AtlasD produce all kinds of promotional clothing, including T-shirts, hoodies, caps, hats, dresses, blouses, jackets, socks, shirts, all kinds corporate uniforms. One of the key of our service is direct custom embroidery, patches, badges, 3D Puffy and of course wide variety of appliques.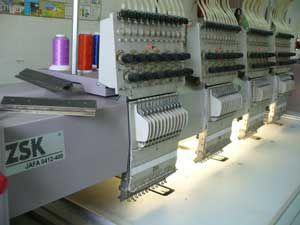 Machines
In order to fulfil different types of the orders our facility has been divided into separate workspaces. We have different types of the embroidery machines from single head machines to multi-head machines.
We are happy to assist you in getting the best experience for a tremendously affordable price.
Multihead embroidery machines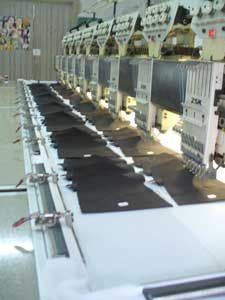 We use multi head embroidery machines for bulk orders.